Passenger & Medical Services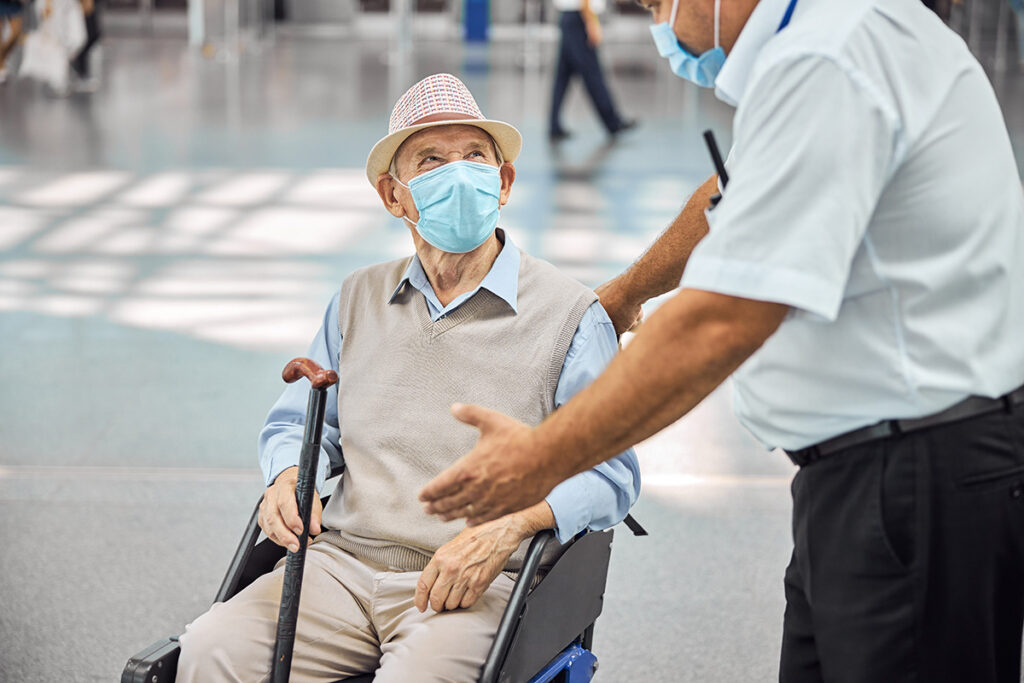 Medical Services
On-site Medical Assistance
For Medical Emergencies, Dial 911
Columbus Airports Public Safety Department provides on-site customer care offering a variety of medical services to support most airport emergencies.
Location:
The L.E.O. (Law Enforcement Office) is located on the first floor of the main terminal entrance outside the security checkpoint. For immediate assistance please call (706) 393-8183.
Automated External Defibrillators
Columbus Airport is committed to exceeding expectations for safety and security. AED units are located inside the Law Enforcement Office. Defibrillators are minutes away from anyone who may need one. Ask Public Safety personnel for needed assistance.
People with Disabilities
Airport Parking
Parking for passengers with disabilities is available in all Airport parking areas. Upon entering the parking lot please follow highly visible directional signage, which reflects the standard symbol for disabled individuals. These signs guide passengers with disabilities to the designated parking spaces.
For additional information, contact Republic Parking 24 hours a day at (706) 323-0050.
Restroom
All restroom facilities are fully equipped for wheelchair access. One set of "Men/Women" restrooms are located at the security checkpoint, Delta Gate and upstairs at the American Gate.
Wheelchair Assistance
Airline representatives at Columbus Airport are available to provide wheelchair assistance. To reserve a wheelchair, please contact the airline directly prior to the scheduled flight.
Pet Assistance
Pet Pavilion
To accommodate passengers' pets and guide dogs, a Pet Pavilion is located at the end of the West Terminal. The Pavilion offers biodegradable bags along with grass, rocks and benches.
As policies relating to the transportation of pets vary by airline and time of year, we suggest you contact your airline directly for details.
Contact Delta: 800-353-2746
Service Animals
To accommodate passengers' pets and service animals, Columbus Airport has a Pet Pavilion located at the end of the West Terminal outside door to the right of the building. Owners can take animals to this grassy area and allow pets to relieve themselves. Owners are expected to clean up after their animals if possible with scoopers provided on site. Pet owners whose animals experience an accident elsewhere around the terminal may use the Pet Pavilion scoopers and receptacles for clean-up.
Columbus Airport does not have pet facilities inside the secured areas. We recommend owners take advantage of the above location if possible.