General & AOA Parking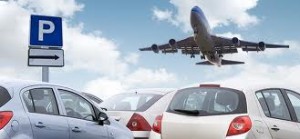 Columbus Airport offers two on-site parking options. Short-term parking is located adjacent to the terminal, is convenient and available for travelers, with passenger pick-ups, departures and arrivals centralized in one place. Long-term parking offers easy accessibility for travelers, unlike big city airports that rely on transportation via shuttles. For both parking locations, please take a ticket as you enter the lot. Parking space for people with disabilities is provided in each lot. Following the walkway will lead you directly into the terminal to ticketing and baggage claim.
Parking lots are open from 4:30 am to 10:00 pm daily. Both lots are self-parking, therefore there are no lot attendants on duty.  Parking lots are patrolled by Airport Police. Passengers may use Visa, MasterCard, American Express and Discover. Both stations accept Credit/Debit cards only to ensure a speedy exit. Cash payments are only accepted in the terminal at the Self Pay Parking Station located at the main entrance. 
Short Term Parking Rates

First 30 minute Increment
$1.00
Second 31-60 minute Increment
$2.00
Each Hour Increment
$1.00
Maximum Daily Rate (24 hr)
$8.00
Long Term Parking Rates

First Hour
$2.00
Each Hour Increment
$1.00
Maximum Daily Rate (24 hr)
$7.00
 AOA PARKING
The Columbus Airport Commission and the Airport Director established an AOA Parking Policy effective March 31, 2015 for tenants to fully comply with the policy. Click here for AOA Parking Map that shows those areas referred to in the policy where vehicles will be allowed to park within the AOA as the policy states.
All tenants should keep in mind that when parking a personal vehicle within the designated areas identified in the attached map you should always consider the distance on both sides of the yellow taxi line to ensure a twin engine aircraft can safely maneuver their aircraft along the taxiway to their hangars without having to maneuver unnecessarily to avoid vehicles parked in the area.
Thank you,
Columbus Airport Commission